CUCINA LAB IS THE NEW HOME FOR CUCINIAMO ITALIANO, WHERE OUR ESTABLISHED CATERING SERVICES AND A NEW RESTAURANT COME TOGETHER.
Welcome to Cucina Lab, your homely corner of Italy in Troy. Our dishes are simple, fresh and seasonal in the true Italian tradition – with a pinch of contemporary combinations to delight further your senses. Whether it's a quick coffee and pastry or a full Italian feast,we're sure you'll love our food and always feel right at home.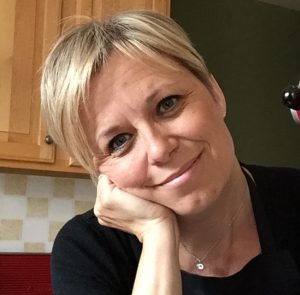 "To me, food is synonymous with love, family, and experience. "
Born and bred in Turin, in the northern Piedmont region, Elisabetta Balzola comes from a long line of bon vivants with a knack for conviviality. From a very young age she'd be in the kitchen with her mamma preparing meals – and that's how her passion for cooking was ignited. Moving to Marche first and Sorrento in the South after, expanded her culinary skills and her voracious knowledge of Italian regional cuisine. After moving to Michigan in 2014, Elisabetta decides to share her love of Italian food with her neighbors, quickly turning her foodie credentials into a profession. Her successful catering business Cuciniamo Italiano has been thriving ever since.
Opening her own kitchen in the city is a dream come true.
TUES-SAT: 10:30am-7:00pm
Open for orders, catering and lunch take out
SUN 
Closed 
MON 
Closed 
  TUES
Cooking Classes 
6:00pm-8:00pm
WED
Pastries + Coffee & Pasta + Wine
11:00am-5:00pm
THURS
 Pastries + Coffee & Charcuterie + Wine
11:00am-9:00pm
Italian Aperitivo 
5:00-9:00pm
FRI 
Dinner by reservation
4:00pm-10:00pm
SAT
Dinner by reservation
4:00pm-10:00pm
Contact Us To Make a Reservation
Location
3960 Crooks Rd
Troy, MI 48084