ITALIAN APERITIVO IN DETAIL
Every Thursday 5 pm – 9 pm!
In Italy, it is tradition to go out after work to get a drink with family and friends. This ritual in Italy is called "aperitivo."
This unique tradition is enjoyed with a drink and a series of seasonal Italian gourmet small plates.
$50 per person
| includes a glass of house wine red/white, and a series of gourmet small plates |
No reservation is required unless it's a big party, walk-ins welcome!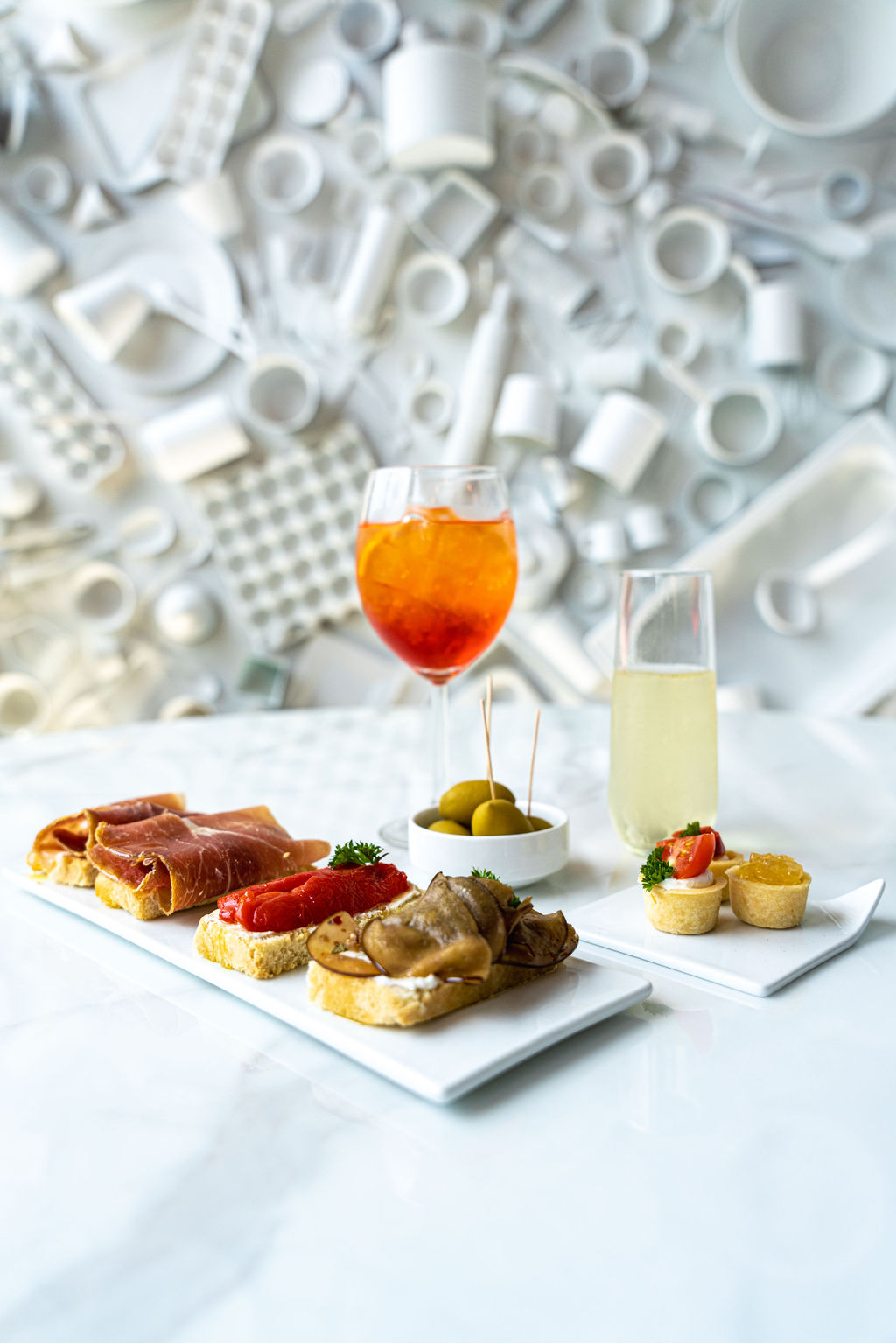 TUES-SAT: 10:30am-7:00pm
Open for orders, catering and lunch take out
SUN 
Closed 
MON 
Closed 
TUES
Cooking Classes 
6:00pm-8:00pm
WED
Cocktails
5:00pm-11:00pm
THURS
Italian Aperitivo 
5:00-9:00pm
FRI 
Dinner by reservation
6:00pm-10:00pm
SAT
Dinner by reservation
6:00pm-10:00pm