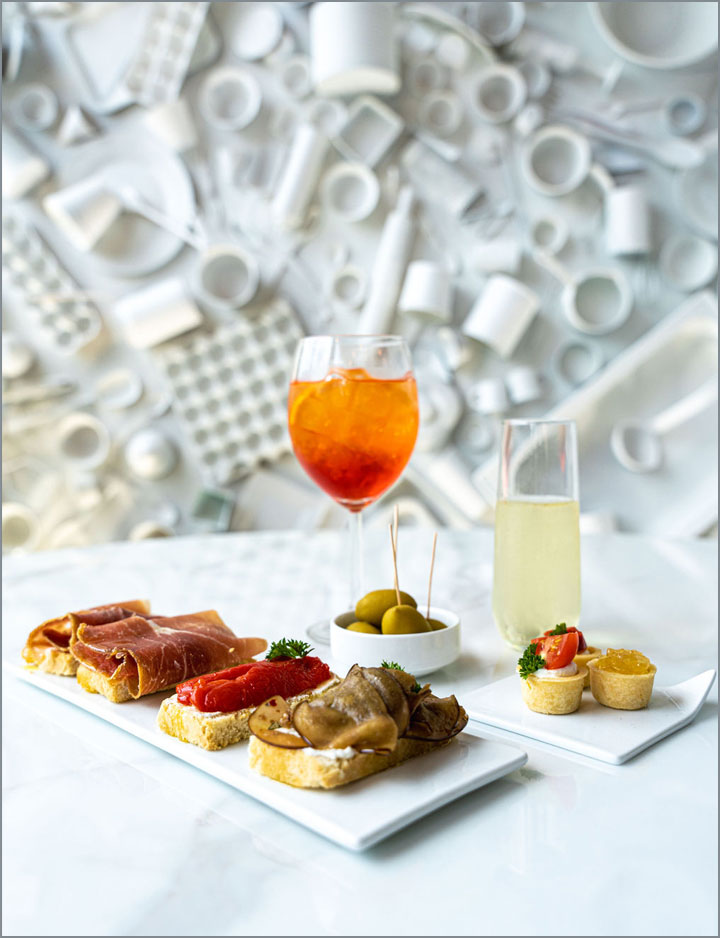 In Italy, it is tradition to go out after work to get a drink with family and friends.
This ritual in Italy is called "aperitivo."
This unique tradition is enjoyed with a drink and a series of seasonal Italian gourmet small plates.
| INCLUDES A GLASS OF HOUSE WINE RED/WHITE,
AND A SERIES OF GOURMET SMALL PLATES |
Parties of 4+ require reservations for guaranteed seating.
THANK YOU!
As one of the symbols of Torino in the culinary world, vermouth was initially made for medicinal purposes, but quickly became an essential feature of a classic aperitivo.
ROSSO was brought to the US as a new concept to something that is so commonly enjoyed in Italy everyday.
Whether it is enjoyed as an aperitif or a digestif, it should be served in a chilled cocktail glass or tumbler over a cube of ice, a twist of lemon or orange helps bring out the flavors of ROSSO.