Dinner experience at Cucina Lab 
Served Friday and Saturday
Seatings at 6 pm, and 8 pm
$80 per person
We invite you to have a truly authentic Italian experience. 
At Cucina Lab, we offer our guests a once-in-a-lifetime experience with a unique menu each weekend.
A five-to-seven meal course dinner (depending on the weekend and the menu) crafted with authentic quality ingredients, prepared with true passion, and cooked to order. 
A 20% gratuity will be added to parties bigger than six.
We offer product with peanuts tree nuts milk, eggs and wheat.
Please notify us of allergies, intolerances, or dietary restrictions, the menu will be adapted based on to your dietary needs.
While we take steps to minimize the risk of cross contaminations, we cannot guarantee that any of our products are safe to consume for people with peanuts, tree nuts, milk eggs or wheat allergies.
"Buon Appetito"

– Chef Elisabetta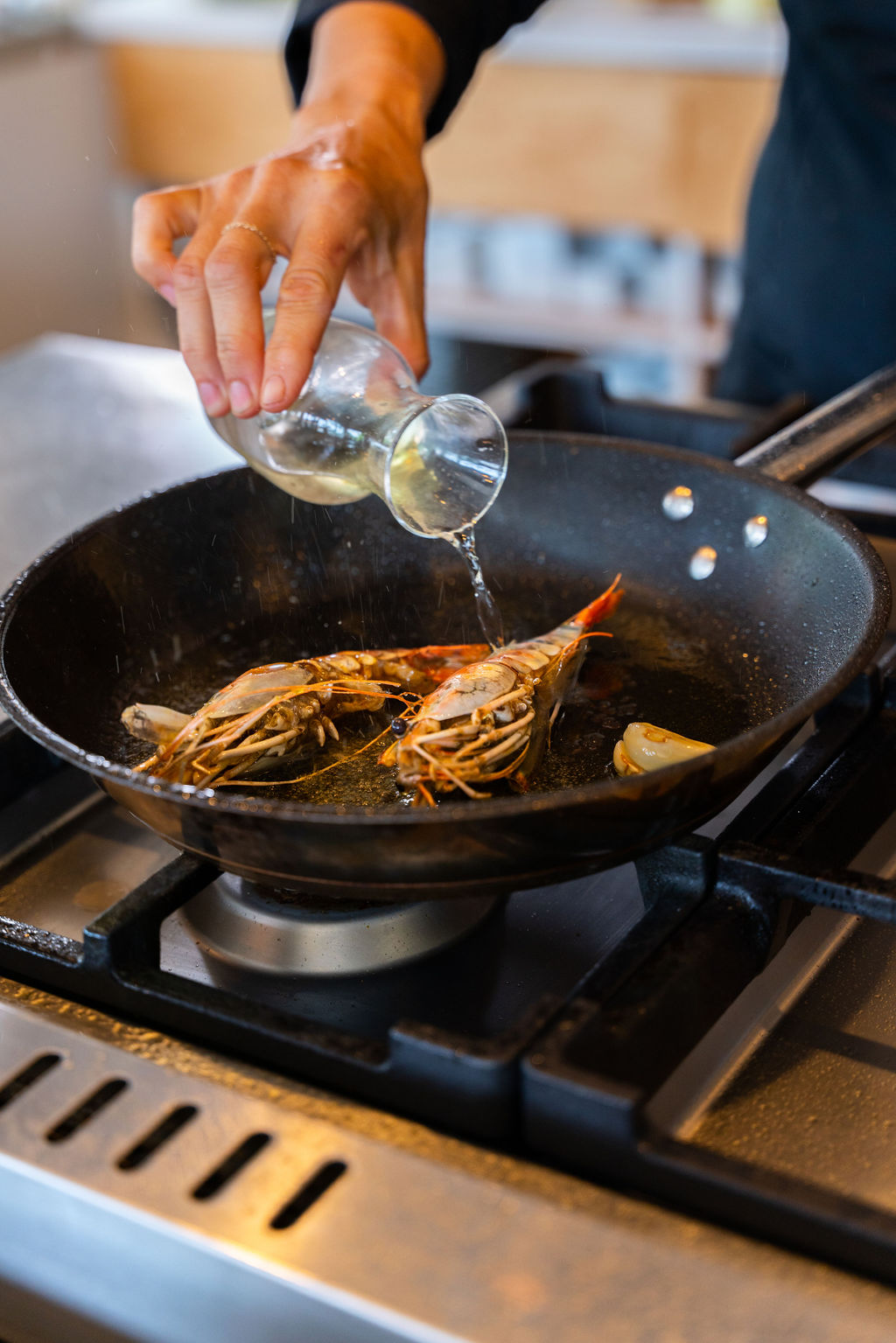 TUES-SAT: 10:30am-7:00pm
Open for orders, catering and lunch take out
SUN 
Closed 
MON 
Closed 
TUES
Cooking Classes 
6:00pm-8:00pm
WED
Cocktails
5:00pm-11:00pm
THURS
Italian Aperitivo 
5:00-9:00pm
FRI 
Dinner by reservation
6:00pm-10:00pm
SAT
Dinner by reservation
6:00pm-10:00pm