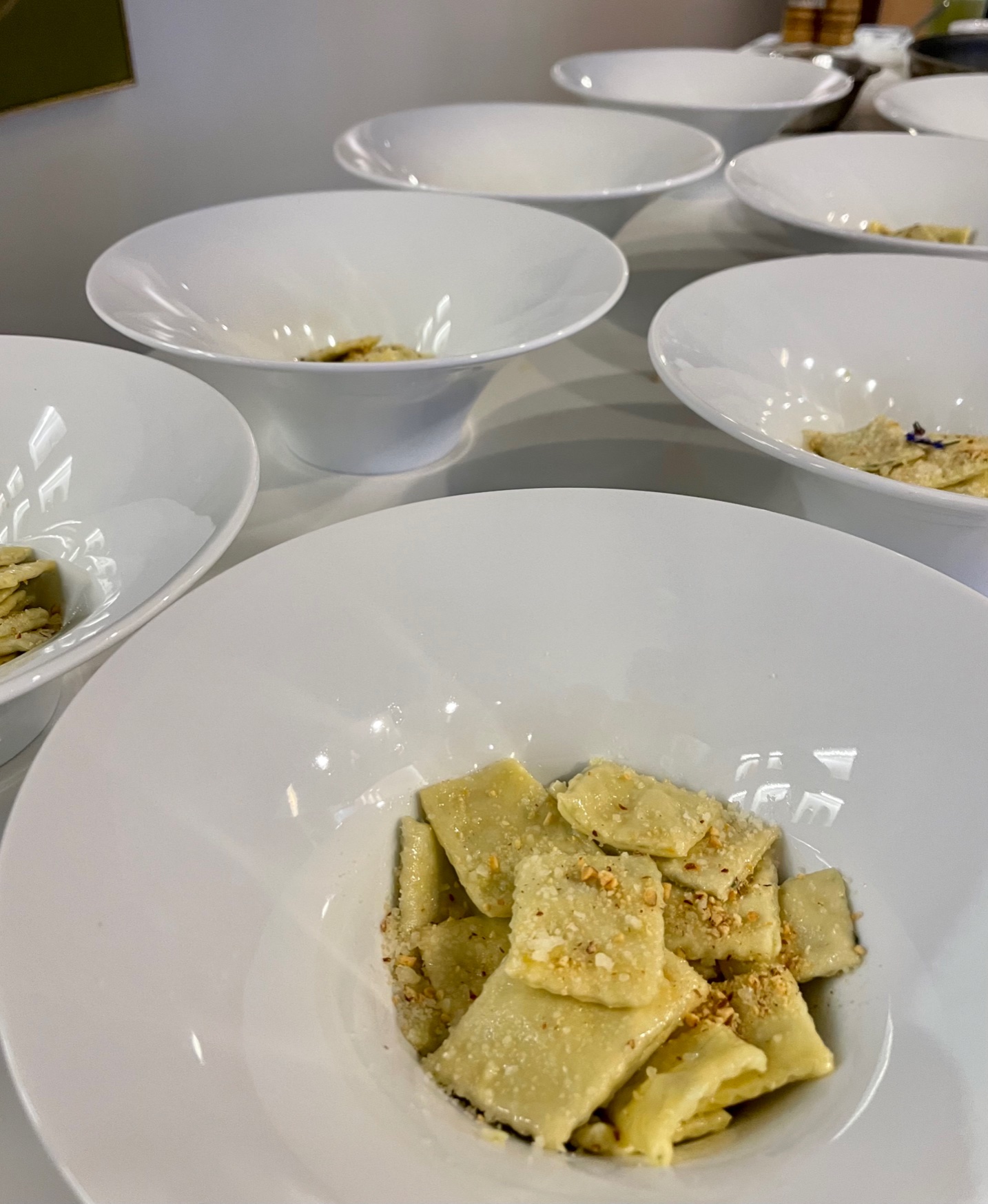 Dinner experience at Cucina Lab 
We invite you to have a truly authentic Italian experience. 
Dinner at Cucina Lab served Friday and Saturday 6 pm-8 pm by reservation only.
Our restaurant works a bit differently than the standard restaurants.
The chef creates a unique fixed menu consisting of 6-7 meal courses which change weekly, for a flat fee of $75 per person.
The meals are created with only the highest-end ingredients which are prepared with passion and cooked to order.
If you have any allergies, dietary restrictions, or intolerances, please notify us when you make your reservation and we will prepare a special menu for you.
A 20% gratuity will be added to all tables that are 6 guests or more. 
Give us a call at (248)-525-9098 to make a reservation
"Buon Appetito"
Chef Elisabetta
TUES-SAT: 10:30am-7:00pm
Open for orders, catering and lunch take out
SUN 
Closed 
MON 
Closed 
  TUES
Cooking Classes 
6:00pm-8:00pm
WED
Pastries + Coffee & Pasta + Wine
11:00am-5:00pm
THURS
 Pastries + Coffee & Charcuterie + Wine
11:00am-9:00pm
Italian Aperitivo 
5:00-9:00pm
FRI 
Dinner by reservation
4:00pm-10:00pm
SAT
Dinner by reservation
4:00pm-10:00pm
Contact Us To Make a Reservation
Location
3960 Crooks Rd
Troy, MI 48084